Windows Hello is a Windows 10-based biometric feature that allows users to authenticate access to their devices, payment services, and apps with iris scan, facial recognition, or PINs.
Windows Hello sign-in mechanism is also supported on the web-based services, courtesy of the FIDO2 protocol.
Google is now rolling out a new server-side update that enables support for Windows Hello-based payment feature in Chrome for Windows 10. With the new feature, you will be able to use Windows Hello to autofill credit card's CVC numbers, which are found on the back of cards.
If you use Chrome and your device supports Windows Hello, you can enable the feature by following these steps:
Open Chrome settings.
Head to Autofill section and click 'Payment methods'.
You'll see a new toggle for Windows Hello.

Toggle it on and confirm your decision to use Windows Hello for future payments.
Once enabled, Windows Hello will allow you to skip the manual CVC-based authentication on payment services.
You can use your fingerprint, facial recognition, or PINs to make credit card payments without entering the CVC numbers.
"Sublabel for a toggle that allows users to control whether or not to use FIDO authentication for credit card unmasking on Windows," Google noted in the Chromium respiratory.
You will also see a Windows 10 prompt asking you to use your Windows Hello authentication when you make a payment using your credit card.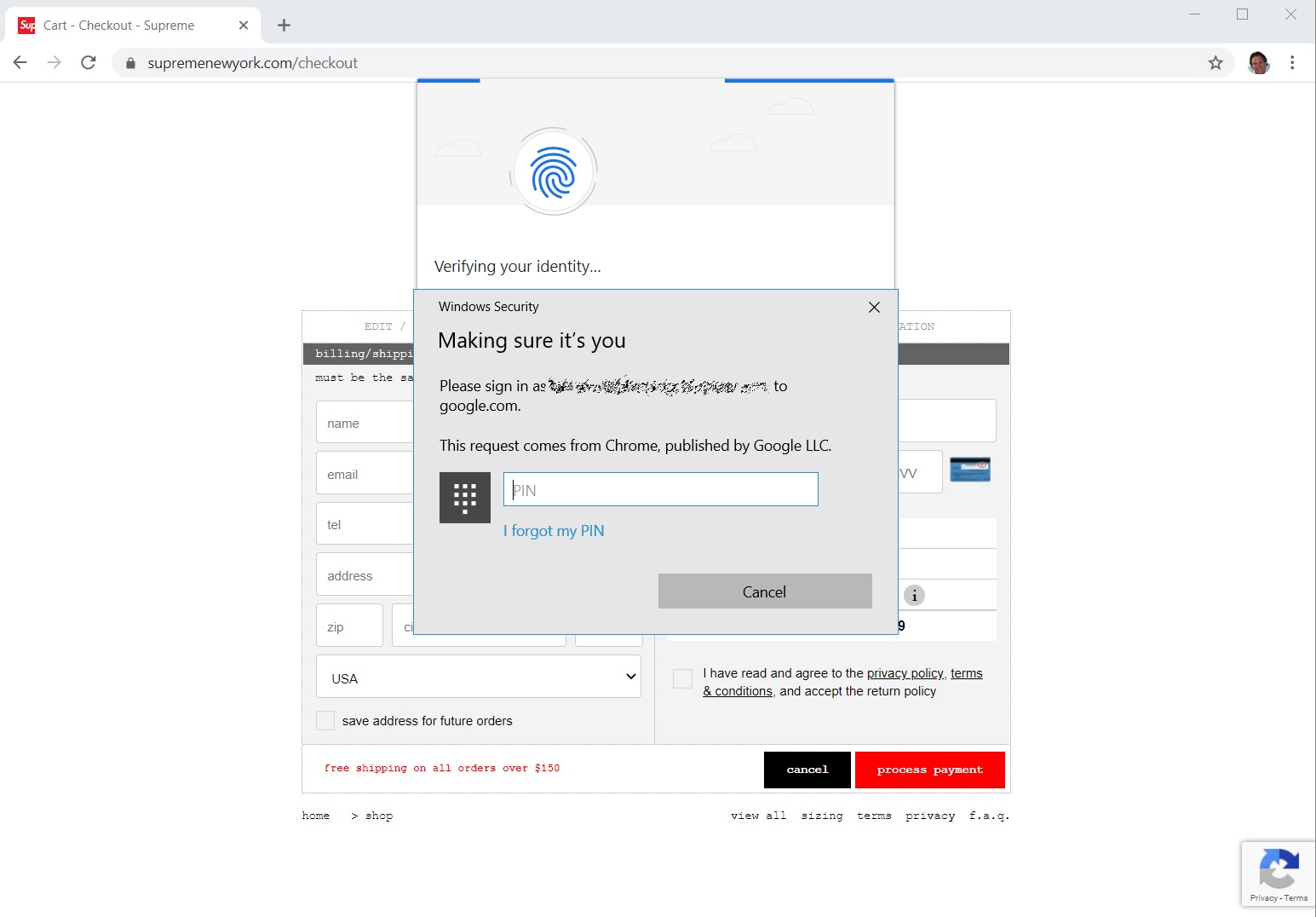 If you don't authenticate with your Windows Hello credentials, you'll be asked to enter the CVC manually and payment will fail if you enter the incorrect numbers.

The feature appears to be rolling out in Google Chrome 81 or newer. If you don't see it in the settings, check back later.
H/t Owen William