For the past couple of weeks, Windows 10 users have been reporting that Windows Defender scans are skipping files due to a configured exclusion or network scanning setting.
The users who report receiving these messages, though, do not have any exclusions configured in the Windows Defender preferences.
Even still, when they conduct a Quick Scan or Full Scan using Windows Defender, a Windows 10 Action Center notification will be created that states that items were skipped during the scan with the following message:
Items skipped during scan
The Windows Defender Antivirus scan skipped an item due to an exclusion or network scanning settings.
In conversations with Günter Born who first reported it at BornCity, he told BleepingComputer that 80% of his German readers confirm the behavior, while 20% are not receiving it.
In tests conducted by BleepingComputer, were too were able to replicate the same reported issue as seen in the alert below when performing scans in Windows 10.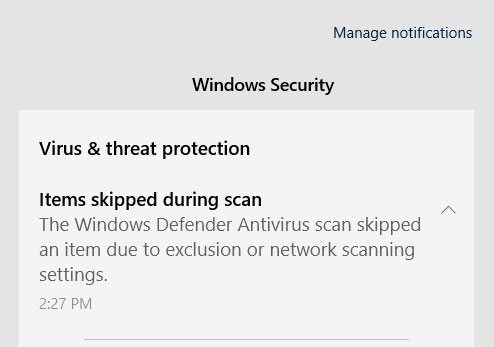 It is not clear when this issue started, but according to various reports [1, 2] it has been happening since around March 10th, 2020, which coincides with the March Patch Tuesday.
What is strange is that this issue is being reported under different Antimalware Client versions and does not affect everyone running the same engine version.
For example, in my tests, this issue was occurring in engine versions 4.18.2003.6. Others reported it is also occurring in version 4.18.2003.6-1.
Antimalware Client Version: 4.18.2003.6
Engine Version: 1.1.16800.2
Antivirus Version: 1.311.1767.0
Antispyware Version: 1.311.1767.0
After receiving the notification, I checked my exclusions and as you can see there are none configured.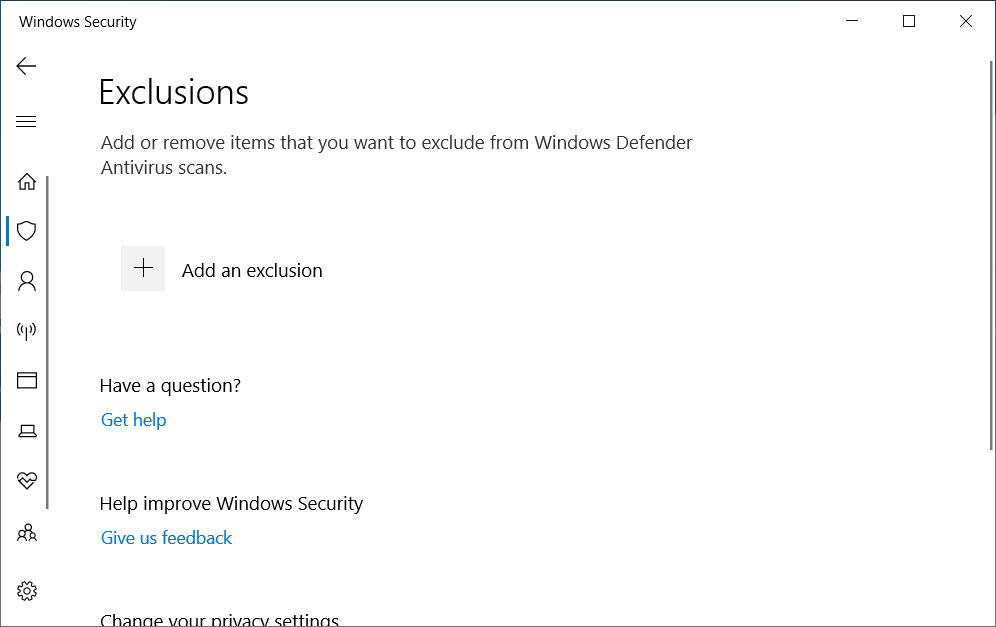 To be 100% sure there were no hidden exclusions or strange network settings, I used the following command to pull the Windows Defender preferences.
Get-MpPreference | findstr /i "net exc" 
As you can see, we have no configured exclusions and our network settings are configured to the default preferences.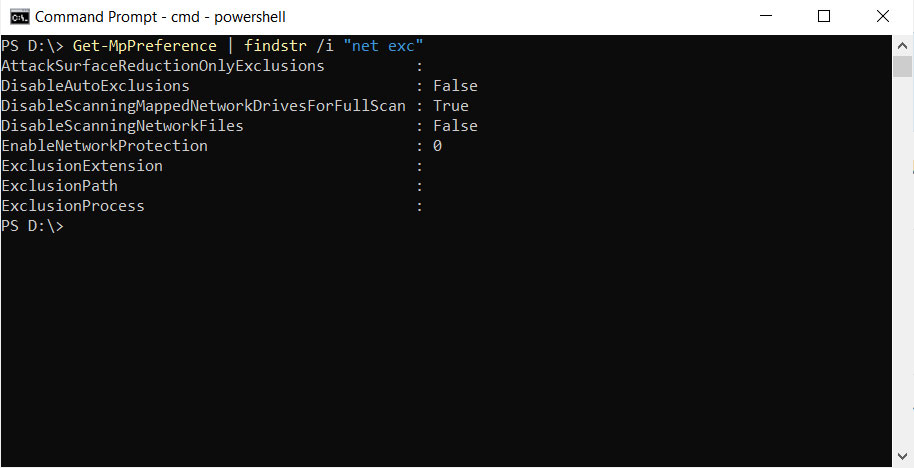 This is a strange bug to be sure as there appears to be no common denominator that can be seen in affected users.
BleepingComputer has contacted Microsoft about the bug but has not heard back at this time.