Windows 10's Winget package manager is an excellent tool for installing popular applications, but it only works from the command line. To make it easier to find apps and install them, third-party developers have released front-ends for Windows 10's new package manager.
During the Microsoft Build 2020 developer conference, a new native package manager for Windows 10 called 'winget' was released.
Winget is a PowerShell tool that allows you to install applications from a central repository using the command line in a PowerShell console.
To install applications with winget, you type commands such as "winget search" to search for an app or "winget install" to install one, as illustrated below.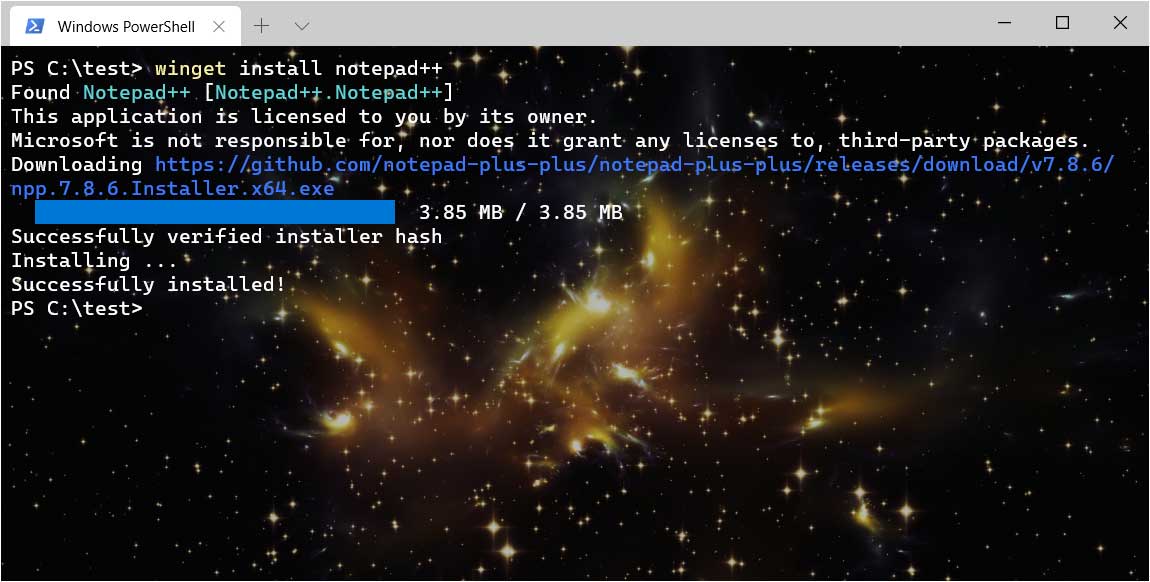 To make it easier to use Winget, two developers have released front-ends that make it easier to find applications and generate the PowerShell commands to install them.
Before using these front-ends, you must first install and learn how to use Winget, so you understand precisely how these tools work.
Mirinsoft's SharpApp adds a GUI to Winget
Windows developer Mirinsoft has added a "minimalistic GUI" for the Windows 10 winget package manager to their SharpApp application.
SharpApp is a free utility that uses community-powered scripts to disable Windows 10 telemetry and perform other tasks in Windows 10.
In a recent update, SharpApp has been updated with a new 'Packages' section that will list all available applications that can be installed via winget.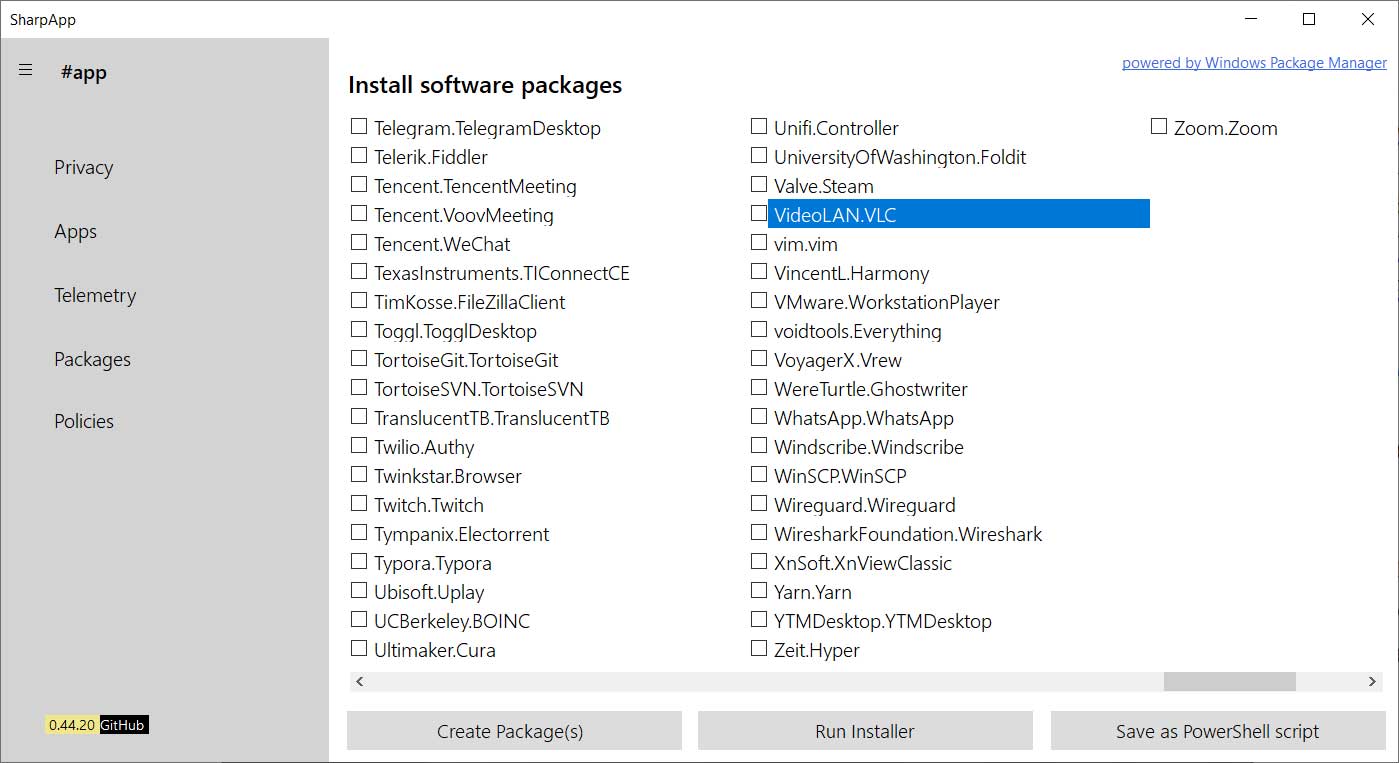 You can then select multiple apps that you wish to install and then click on the 'Create Packages' button. Doing so will generate a winget PowerShell command that will be executed by the program to install the selected applications.
For example, we chose to install Fiddler and VLC Media Player, and after clicking on 'Create Packages,' a winget PowerShell command was generated.
In this case, the command generated is winget install -id=Telerik.Fiddler;  winget install -id=Telerik.Fiddler.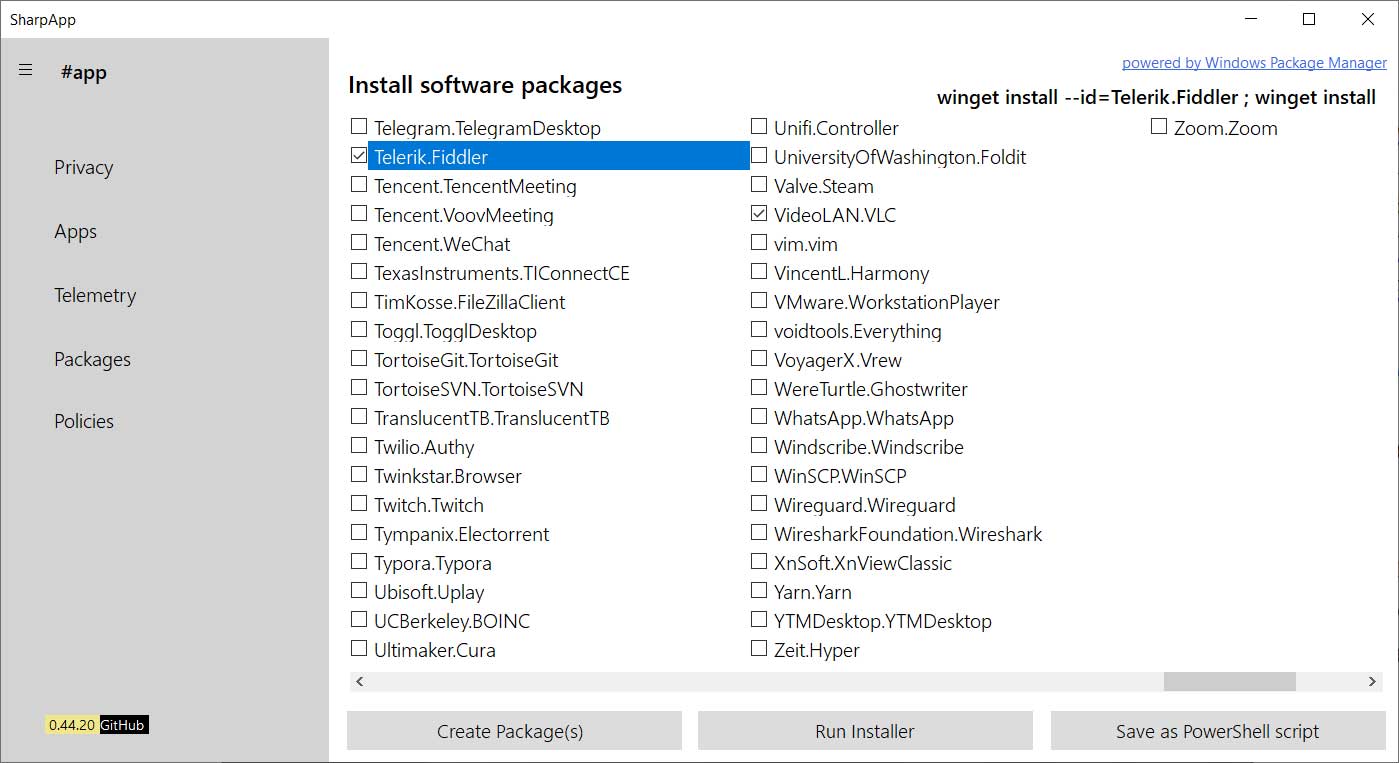 When you are ready to install the applications, you can then click on the 'Run Installer' button, which will then execute the winget command to install the apps.
The SharpApp front-end, though, is missing one important feature; the ability to search for apps.
Winstall website generates Winget commands to install apps
Developer Mehedi Hassan has created a web site called Winstall that lets you search for available applications in the Winget repository.
When using Winstall, you can select numerous apps that you wish to install at the same time. For example, as shown below, we chose the VLC media player and Windows Terminal applications to install.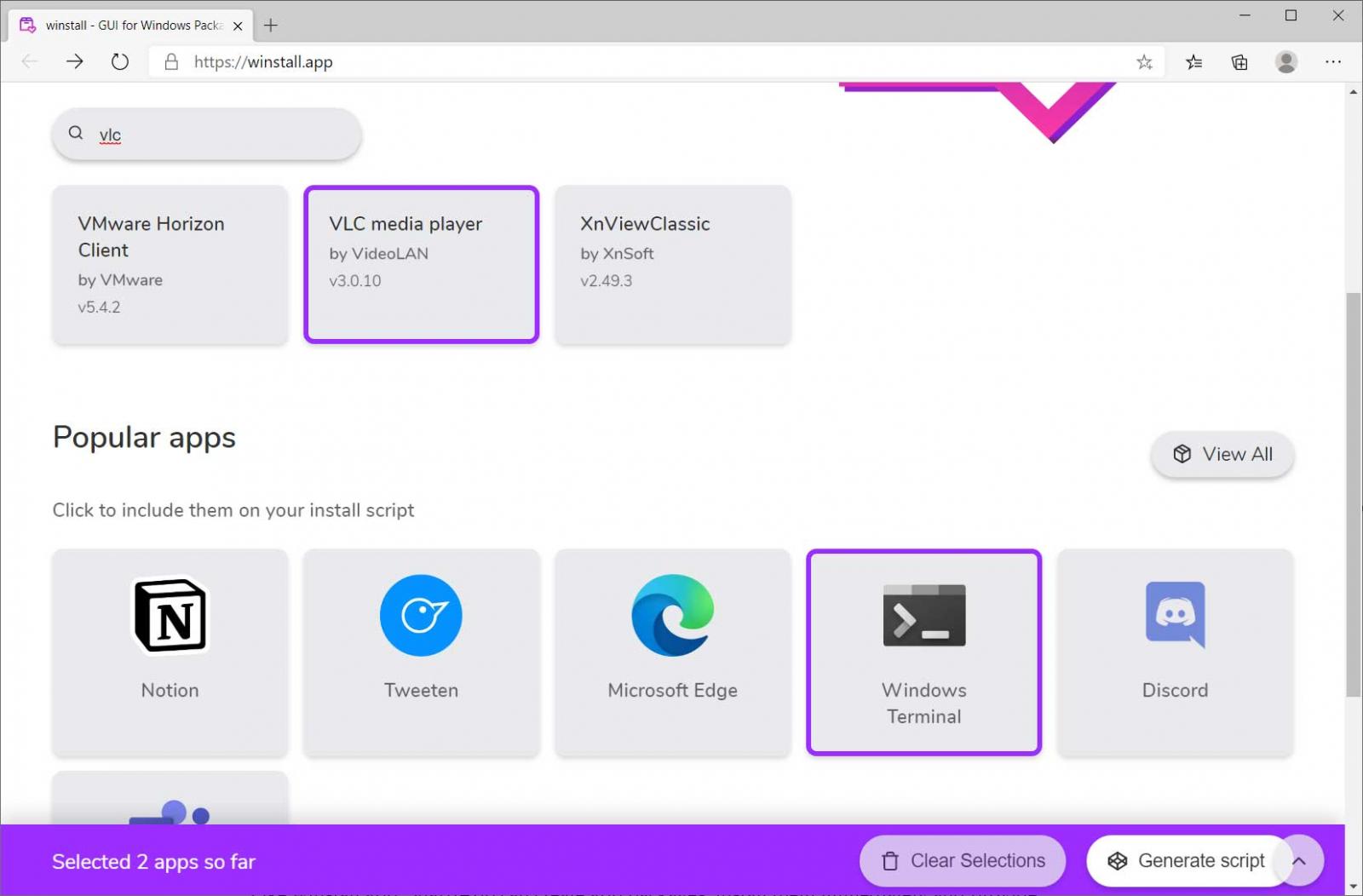 When ready to install them, click on the 'Generate script' button, and you will be brought to a page where a winget PowerShell command will have been generated.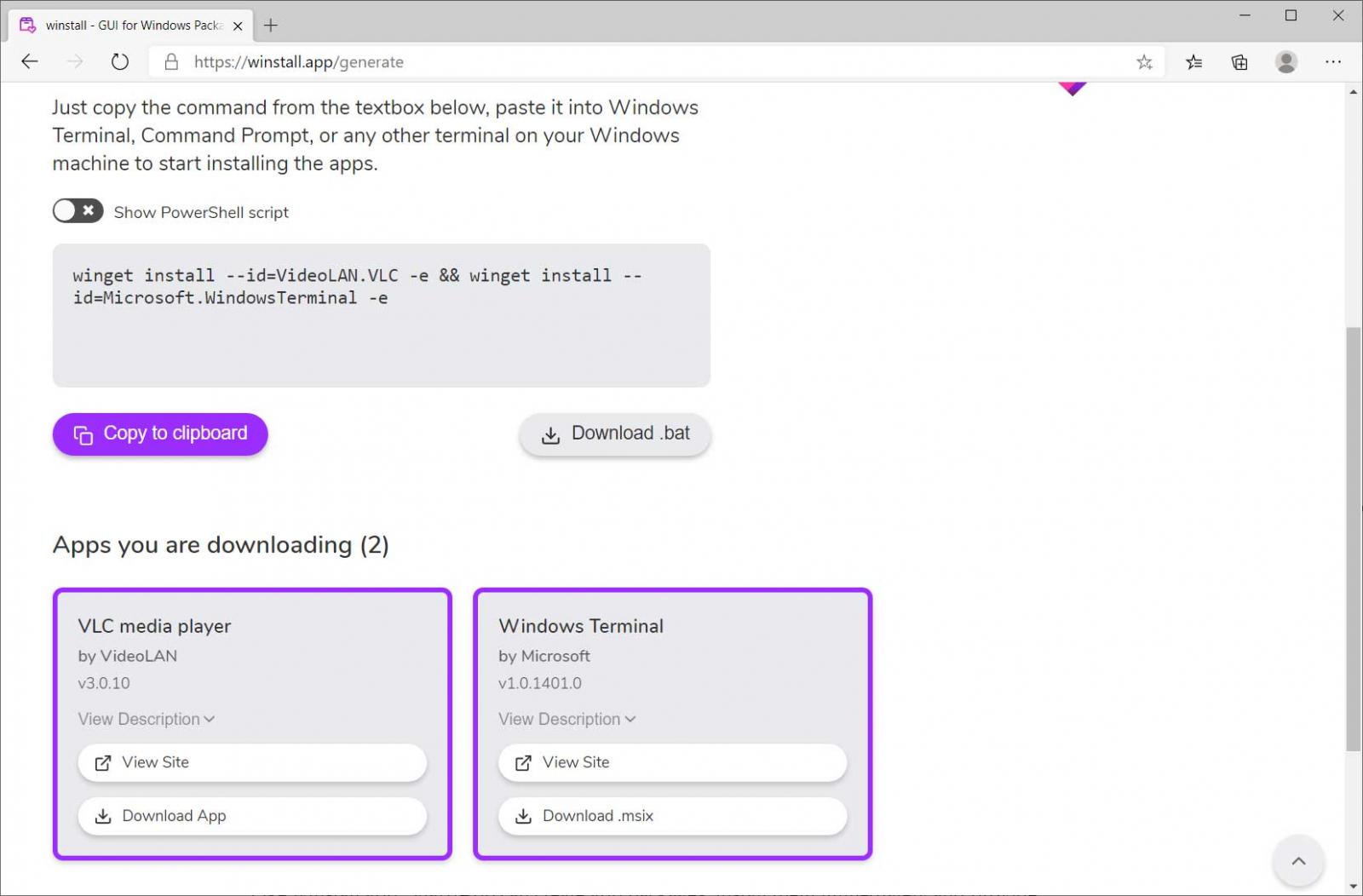 You can then use this command in a PowerShell console to install the applications or download a batch file to execute the command.
With the search feature and the ability to easily browse through the apps in the clear interface, Winstall makes it very easy to use the Winget Package Manager.