Microsoft previously confirmed that Windows 11 wouldn't be released, and the company will keep updating Windows 10 with new features, improvements, fixes, and bugs.
"Right now we're releasing Windows 10, and because Windows 10 is the last version of Windows, we're all still working on Windows 10", stated Microsoft developer evangelist Jerry Nixon at the Ignite 2015 conference.
Additionally, Microsoft will continue to develop new variants of Windows 10, such as Windows on ARM, and there's also Windows 10X coming next year, a new version of the OS designed for foldable and single-screen devices.
Windows 10 20H2 'Manganese' update
Microsoft has decided to release one major update and a minor update in 2020, which many of us probably appreciate.
The first major update of the year 'Windows 10 May 2020 Update' is now available for consumers, and the second feature update is codenamed "20H2," and it would be a minor release with improvements and fixes.
Windows 10's 20H2 update would be smaller in size and similar in form to Windows 10 version 1909 (November 2019 Update), which was also minor.
One major, one minor release schedule, should make it a lot easier and faster for administrators to keep their devices updated at a quicker pace.
The Windows 10 21H1 'Iron' update
After 20H2, Microsoft plans to release the '21H1′ update for Windows 10. As typical for Microsoft's release schedule, Windows 10's 21H1 should land in the Spring of 2021, and it will introduce new features.
One of the new features expected in 21H1 is a redesigned Start Menu that utilizes a transparent background to showcase the new Fluent-based colorful icons.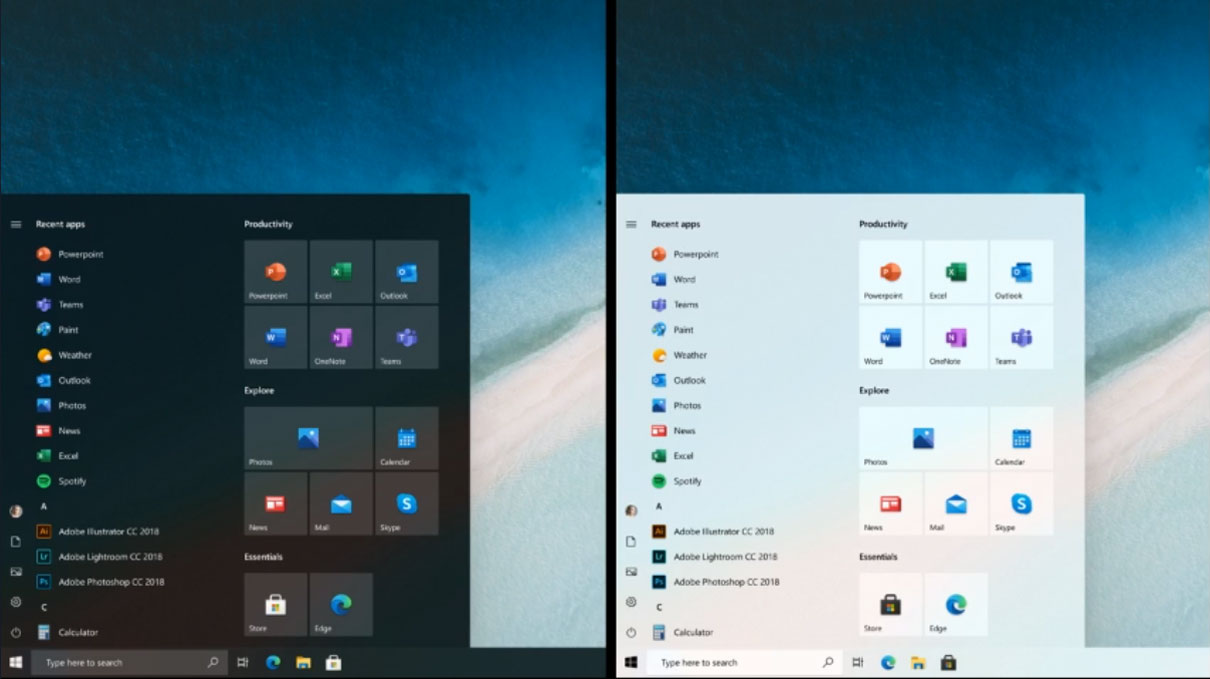 In a now-edited blog post on Windows Subsystem for Linux, Microsoft had accidentally confirmed that the Windows Insider team would release Windows 10 21H1 "Iron" preview builds to testers in the second half of June.
"Support for DxCore, D3D12, DirectML and NVIDIA CUDA is coming to a Windows Insider Fast build soon. The Fast ring is currently on our Manganese (Mn) OS branch. We expect the Fast ring to switch over to our Iron (Fe) branch toward the later part of June which will expose this new functionality to Insiders," the now-deleted paragraph reads.
The post suggests that the first preview build of Windows 10 21H1 could be released in June, but plans at Redmond are always subject to change.
I'm also told that Microsoft is internally testing Windows 10 201xx preview builds, but it's not known yet whether the builds are linked to the 21H1 update. 
Windows 10X: OS for dual-screen devices
Back in October 2019, Microsoft announced Windows 10X for dual-screen devices such as the Surface Neo, which was initially supposed to be released in December 2020.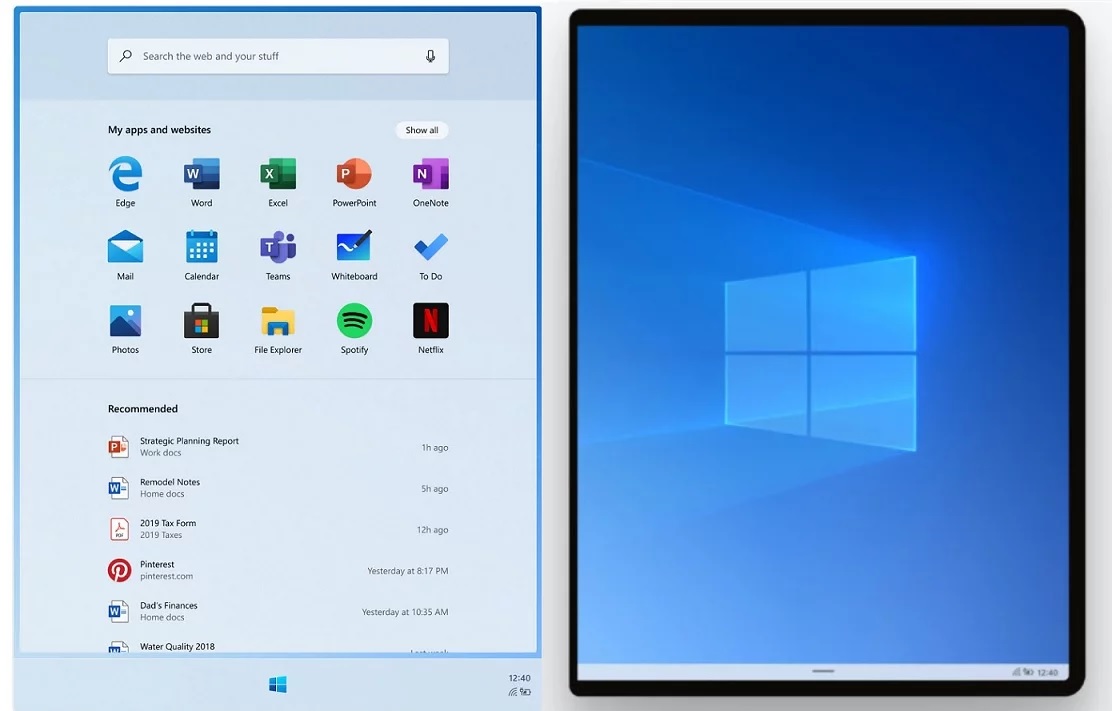 However, Microsoft recently revealed that Surface Neo had been pushed back, and Windows 10X is now aimed at single-screen PCs.
In a blog post penned by Windows and Devices chief Panos Panay, it was revealed that Microsoft's developers are changing their focus on Windows 10X in an effort to meet the current demand of customers.
"These single-screen devices will be the first expression of Windows 10X that we deliver to our customers, and we will continue to look for the right moment, in conjunction with our OEM partners, to bring dual-screen devices to market," Panos wrote.
Windows 10X is expected to launch in 2021 when Microsoft makes meaningful improvements to the OS in usability and adaptability.
Leaked Windows 10 features coming in the future
New context menus add shortcuts
Microsoft is also working on a new context menu that offers more shortcuts, including a new option to navigate, access the address, and tabs, and there's also a new tab option.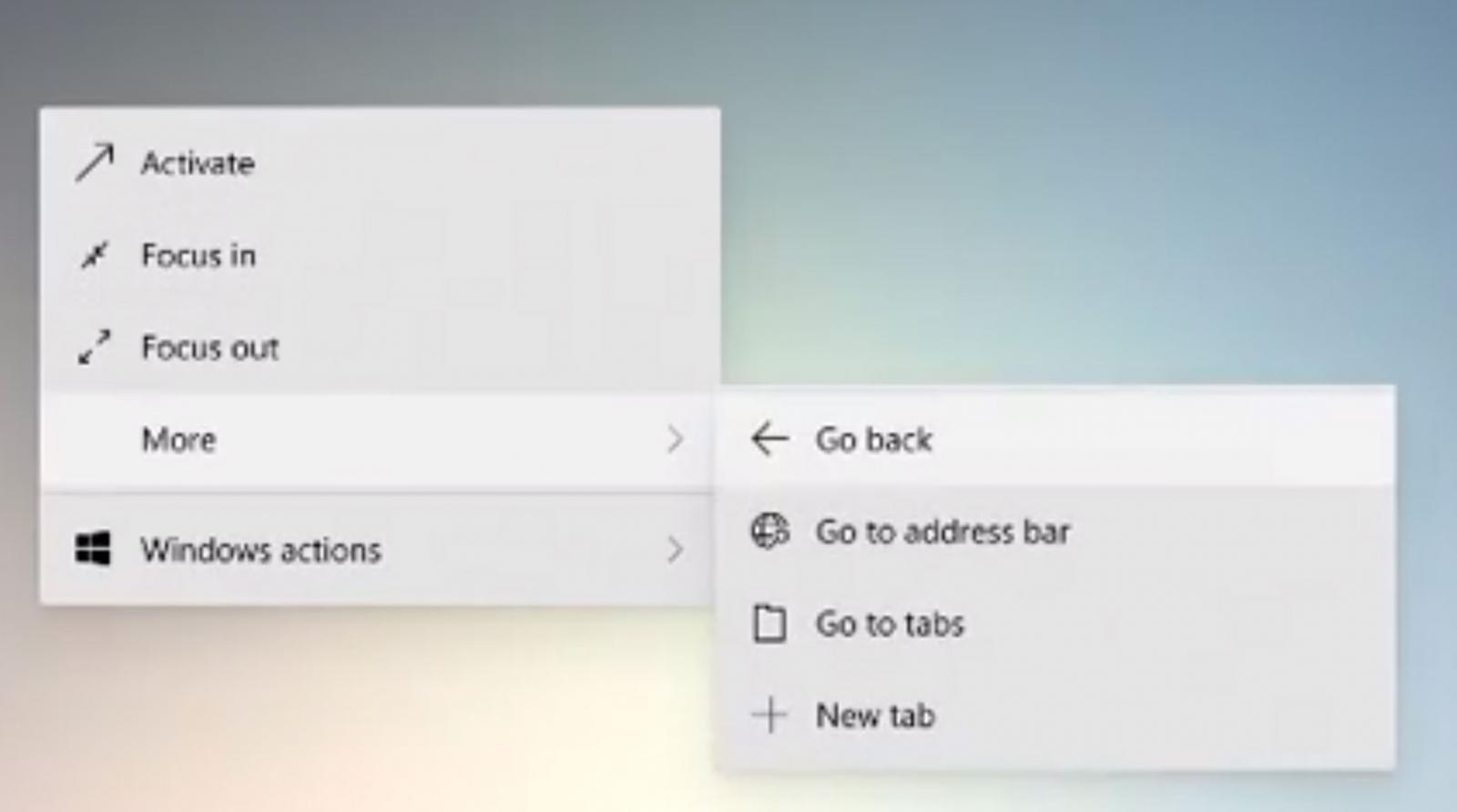 New Windows 10 File Explorer
Microsoft has also teased a new modern File Explorer with elegant icons and Fluent Design-powered interface.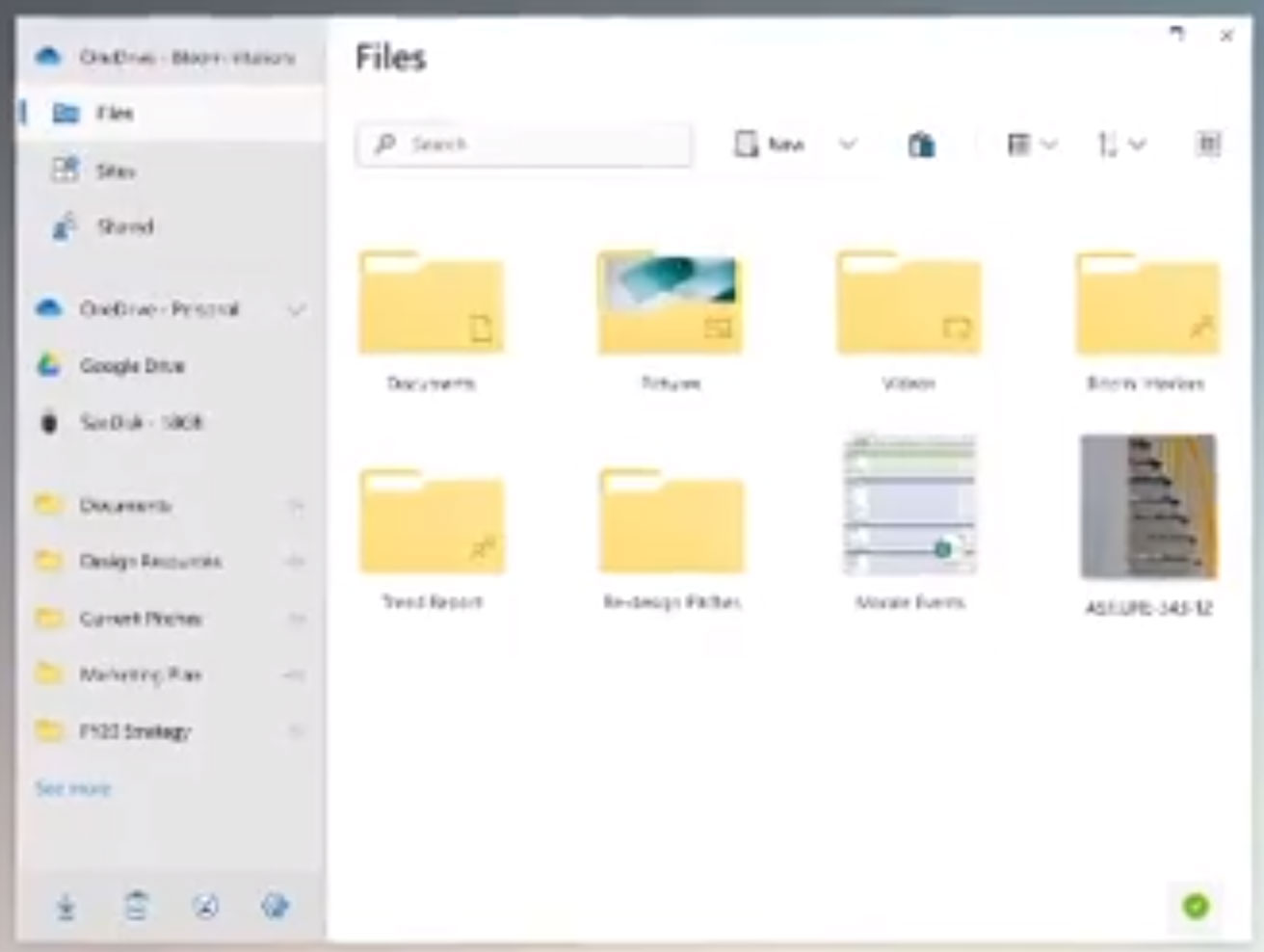 This new interface appears to do away with advanced features, including the address bar. It also includes OneDrive integration and Google Drive integration.