The election symbol of the US Democratic Party has been changed to a rat within the Google search knowledge panel that shows when searching for the party's name, instead of the usual donkey-themed one.
While no one knows how this happened, the new rat-themed symbol displayed when searching for "democratic party" on Google is now automatically loaded from a post made by a now-banned user on a history forum in January.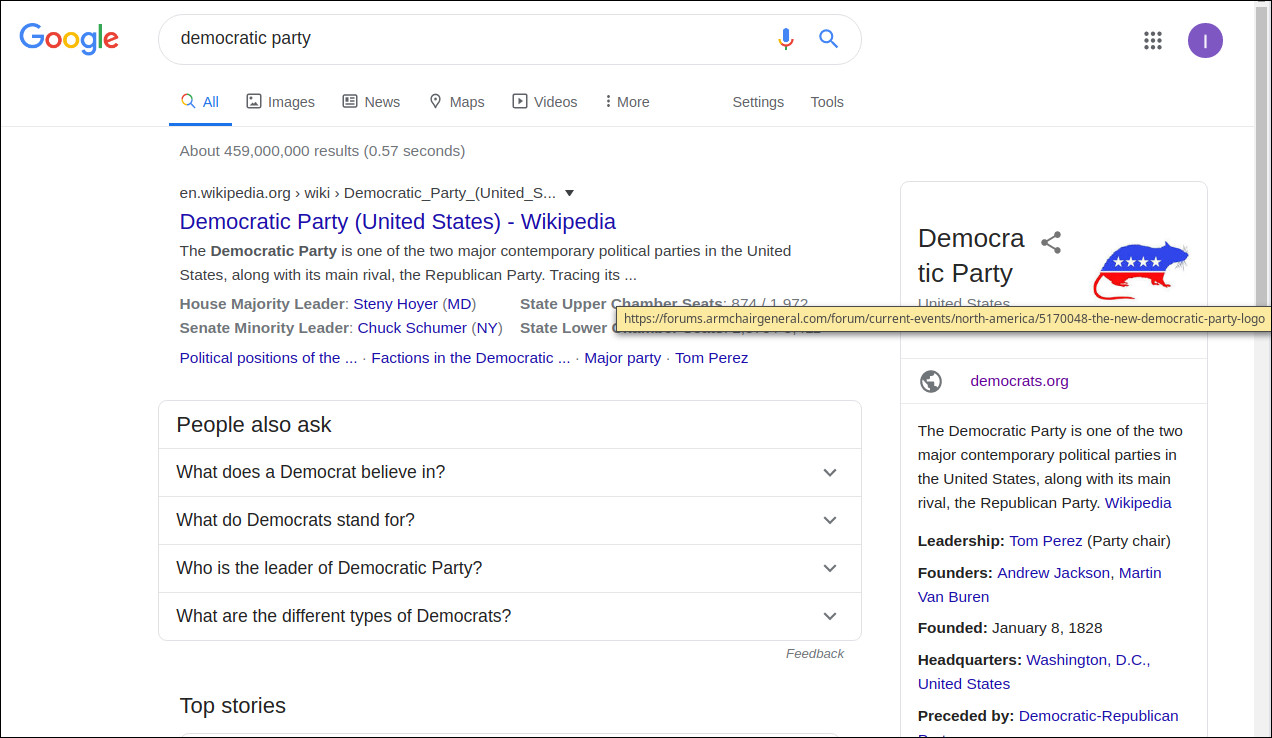 The rat election symbol is currently being shown for all search results that show the Democratic Party symbol.
The Republican Party symbol remains unchanged for now. but does display the changed Democratic Party symbol in the bottom of their knowledge panel.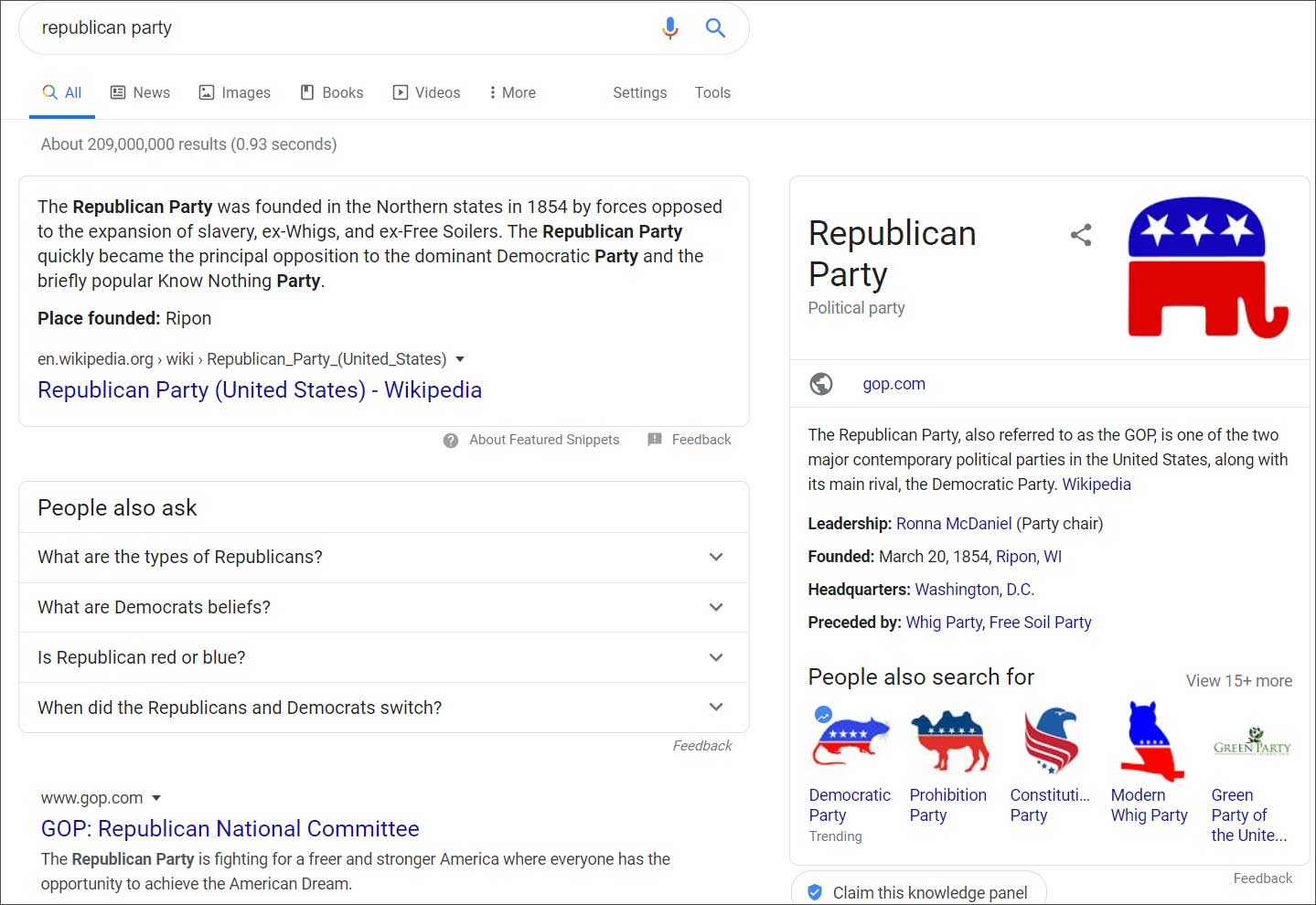 Researchers from cybersecurity intelligence company Under the Breach, who first discovered this change, say it is unclear how this was done.
BleepingComputer has reached out to Google for comment but had not heard back at the time of this publication. This article will be updated when a response is received.
This is a developing story …
H/T Under the Breach
---
Update March 16, 18:41 EDT: "Most images in Knowledge Panels are automatically generated from pages on the web," a Google spokesperson told BleepingComputer.
"When errors are reported, we fix them quickly. We encourage people and organizations to claim their Knowledge Panels, which allows them to select a representative image." 
The Democratic Party rat election symbol was automatically displayed in the Knowledge Panel based on a web source and Google will remove it since the image is not representative to the entity.