​Twitter has officially shut down its desktop legacy theme today, June 1st, 2020, and all users will soon be forced to use its new theme regardless of the browser being used.
In July 2019, Twitter began rolling out a new site theme that many, including myself, found to be a worse user interface than the legacy template.
For those who didn't want to switch, it was discovered that you could continue using the old legacy Twitter theme by impersonating an unsupported browser like Internet Explorer 11.
Starting on July 16th, 2020, Twitter began displaying a warning stating that the legacy version of Twitter was shutting down on June 1st.

Today, Twitter officially shut down the legacy version of Twitter.com, and all users are now using the new site template.
When visiting Twitter with an unsupported browser, users are now greeted with a message stating that the "browser is no longer supported."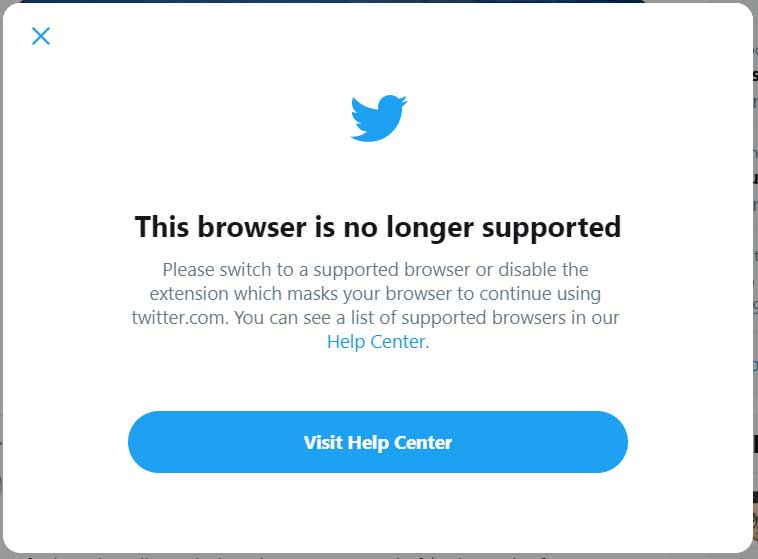 Unfortunately, with the legacy version of Twitter.com shut down, we are all stuck on the new theme, whether we like it or not.
Update 6/1/20 5:03PM EST: To clarify, this is the desktop theme.