Microsoft has been working on improvements for Chromium Edge's new cloud-powered Read Aloud feature, which was announced last year.
In latest Edge Canary, the company has finally added support for Read Aloud feature in PDFs.
If you use Microsoft Edge Canary, you should be able to add support for Read Aloud feature to PDF files by following these steps:
Update Microsoft Edge and launch Edge://flags menu.
Search for Read Aloud in PDF in the flags menu.

Select "Enabled" to turn on the feature.
Relaunch Edge.
Once enabled, you can use Read Aloud to read the entire PDF or selected text.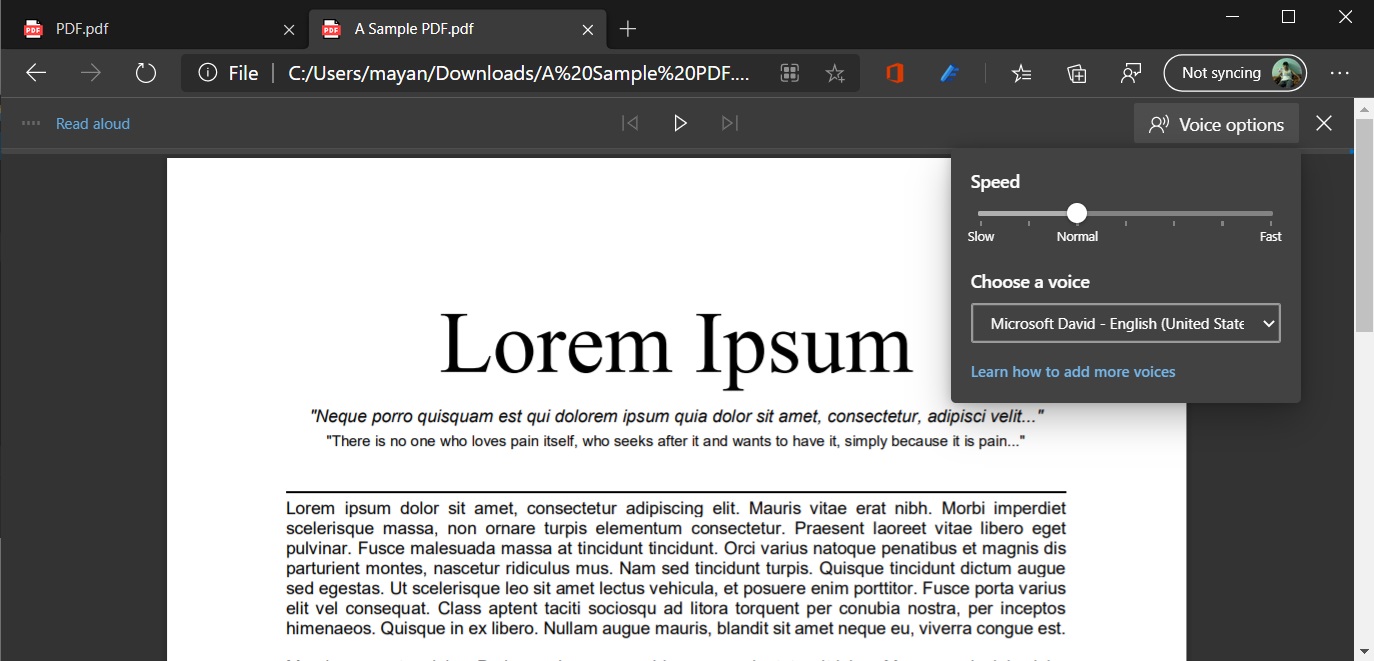 The cloud-powered voices are categorized into two styles:
Neural voices – Powered by deep neural networks, these voices are the most natural sounding voices.
Standard voices – These voices are the standard online voices offered by Microsoft Cognitive Services. Voices with "24kbps" in their title will sound clearer compared to other standard voices due to their improved audio bitrate.
The feature is currently available in Microsoft Edge Canary 84 and it could be released to everyone with Edge 84 update later this year.
H/t Techdows