Cloudflare is having an outage that is affecting many sites including Discord, BleepingComputer, and others. It is not known what is causing the outage, but users will not be able to connect to the sites depending on the region you are located.
At this time, there has been no public statement from Cloudflare regarding the outage and the only way I knew about it was that I couldn't access BleepingComputer.com.
Other affected sites include Riot, Gitlab, Patreon, Auth, and ironically Downdetector.
Cloudflare is down right now! This is causing an outage on several websites including

– Discord
– Downdetector
– Riot
– Gitlab
– Patreon
– Authy
– Medium
– Digital Ocean

and many others!

— GhostfromTexas (@GhostfromTexas) July 17, 2020
I was able to get access to the site again by modifying my HOSTS file to bypass my normal Cloudflare assigned IP address and use a different gateway address.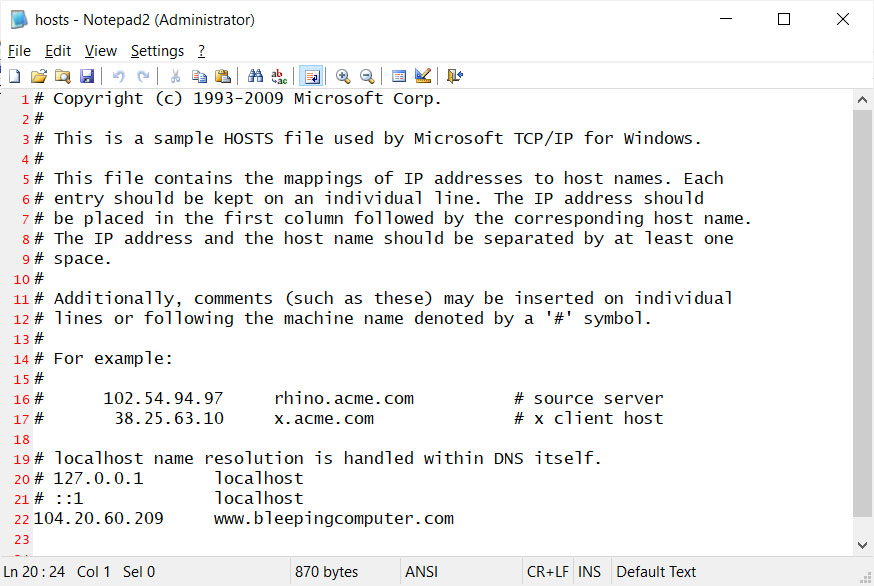 Unfortunately, many of you will not be able to even read this article due to the outage.
Cloudflare's status page states that they have identified the issue and are working on fixing it.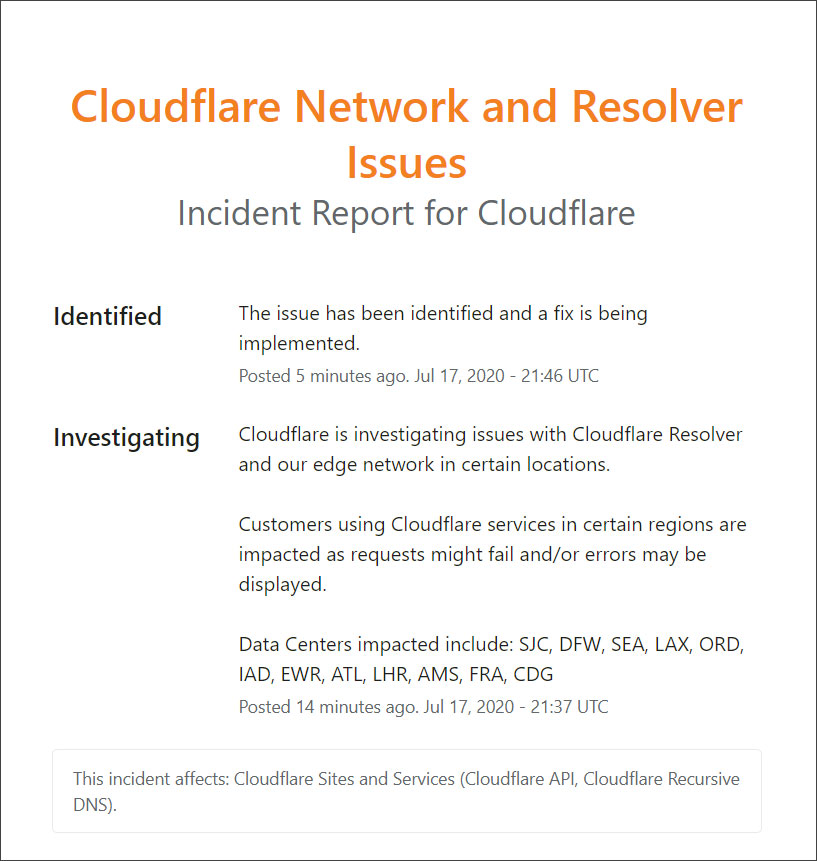 This is a developing story.