Def Con and Black Hat announced today that their upcoming security conferences in Las Vegas this summer will no longer be in-person and are instead moving to an all-virtual event.
Every summer, large groups of security researchers, law enforcement, government agencies, security companies, the media, and hackers descend upon Las Vegas for the Black Hat and Def Con security conferences where they learn about the latest security research and threats.
Black Hat 2020 was scheduled for August 1st – 6th, and Def Con 28 was to follow it on August 7th – 9th.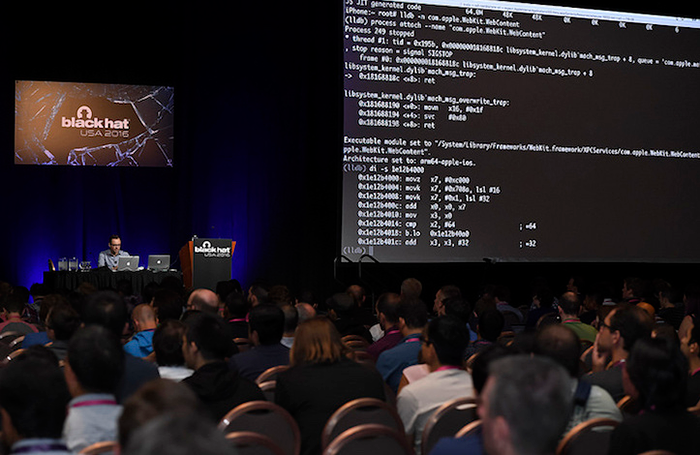 Due to the global pandemic and the concerns that there is no safe way of conducting the conferences, both Black Hat and Def Con have announced today that they are switching to an all-virtual conference format.
"We have been continuously reviewing the best ways to serve the information security community over the past few months as the global health situation continues to develop. While we will not be meeting in person, we are moving forward with a plan to transform Black Hat USA into an all-virtual event in order to best serve our community," Black Hat stated in an announcement.
Def Con, who has a running joke every year that their conference is being canceled, have actually gone through with it and has now entered "Safe Mode with Networking" as they switch to an online conference.
"Even though our in-person Las Vegas event is canceled, we will run DEF CON 28 Safe Mode August 7-9 (Friday through Sunday) with 101 orientation Thursday – all of it remote. We will use the DEF CON Forums to coordinate all the various ways you to participate. That is where everyone can announce their plans, do signups, post pictures and videos and get people involved," Def Con also announced.
Black Hat has not announced how they plan on performing the virtual conference and have stated they will post more information soon.
Def Con has stated that they plan on using their Discord server to organize the virtual conference and that their events will continue in an online format.
While this is sure to disappoint many people who look forward to the annual summer security festivities, for those who were not able to attend, they may now have the opportunity to do so remotely.