When visiting the eBay.com site, a script will run that performs a local port scan of your computer to detect remote support and remote access applications.
Many of these ports are related to remote access/remote support tools such as the Windows Remote Desktop, VNC, TeamViewer, Ammy Admin, and more. 
After learning about this, BleepingComputer conducted a test and can confirm that eBay.com is indeed performing a local port scan of 14 different ports when visiting the site.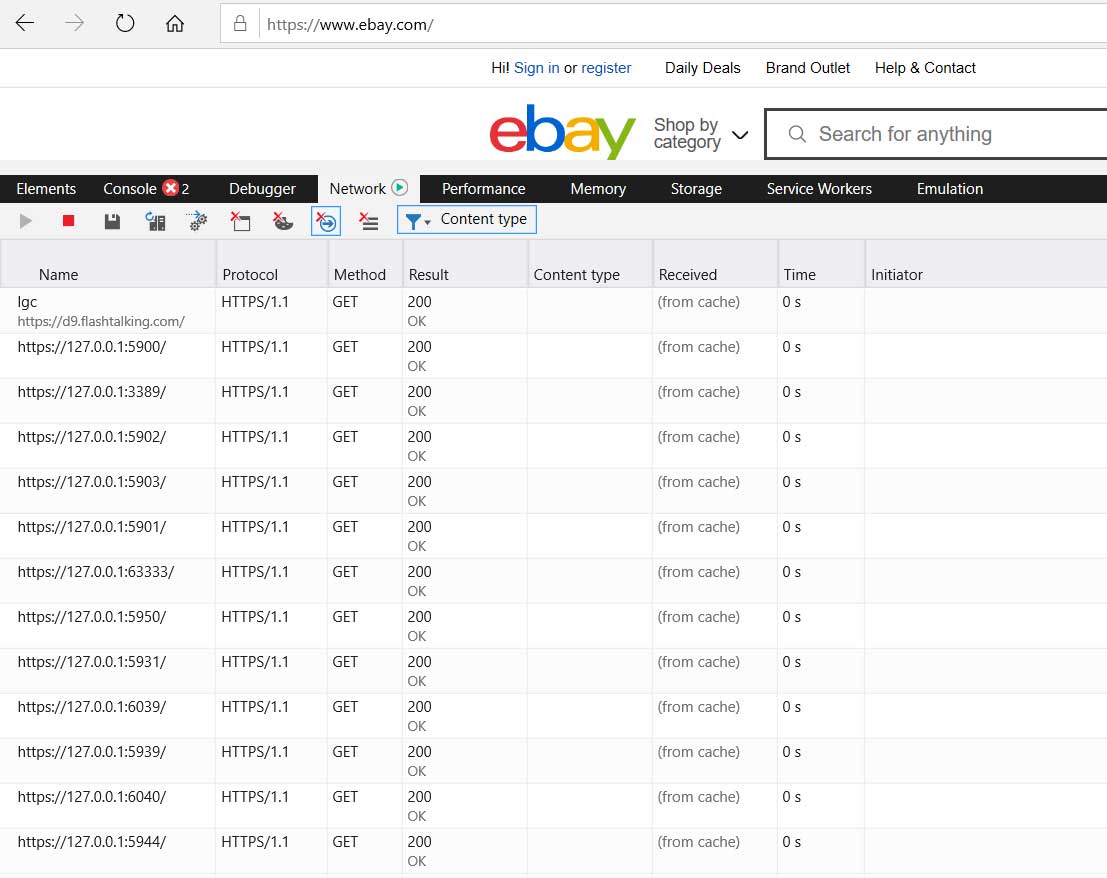 This scan is being conducted by a check.js script [archived] on eBay.com that attempts to
…
Google Chrome is the most popular browser in the world, but its standard installer won't work if you are not connected to the Internet or can't reach their servers. This is where a Google Chrome offline installer comes into play as it contains all the files it needs to install the browser.
Google Chrome's normally offers a small 2MB installation program that connects to the Internet to download any files it needs to install the browser.
This installer, though, will fail if you are prepping a new computer and do not have Internet connectivity yet or are having trouble connecting
…
Microsoft says that computers with a wireless wide area network (WWAN) LTE modem may lose Internet connectivity after installing the Windows 10 KB4556799 cumulative update.
WWAN modems allow mobile devices, such as laptops, to connect to a cellular network and use the Internet while traveling.
These modems are either integrated into laptops or can be purchased in the form of mini PCI-E adapters or USB adapters.
Windows 10 incorrectly states your connected to the Internet
In an update to the Windows 10 KB4556799 support bulletin, Microsoft states that Windows 10 devices using WWAN LTE modems may not be able
…