Starting at the end of July, Microsoft has begun detecting HOSTS files that block Windows 10 telemetry servers as a 'Severe' security risk.
The HOSTS file is a text file located at C:Windowssystem32driveretcHOSTS and can only be edited by a program with Administrator privileges.
This file is used to resolve hostnames to IP addresses without using the Domain Name System (DNS).
This file is commonly used to block a computer from accessing a remote site by assigning host to the 127.0.0.1 or 0.0.0.0 IP address.
For example, if you add the following line to the Windows HOSTS file, it will
…
Havenly, a US-based interior design web site, has disclosed a data breach after a hacker posted a database containing 1.3 million user records for free on a hacker forum.
Havenly is an online interior design and home decoration site where users can get help designing a room in their house from certified designers.
Last week, BleepingComputer reported that the ShinyHunters hacking group had leaked the databases for 18 companies on a hacker forum for free. These databases contained a combined total of 386 million user records.
One of the leaked databases contained 1.3 million user records for Havenly.com.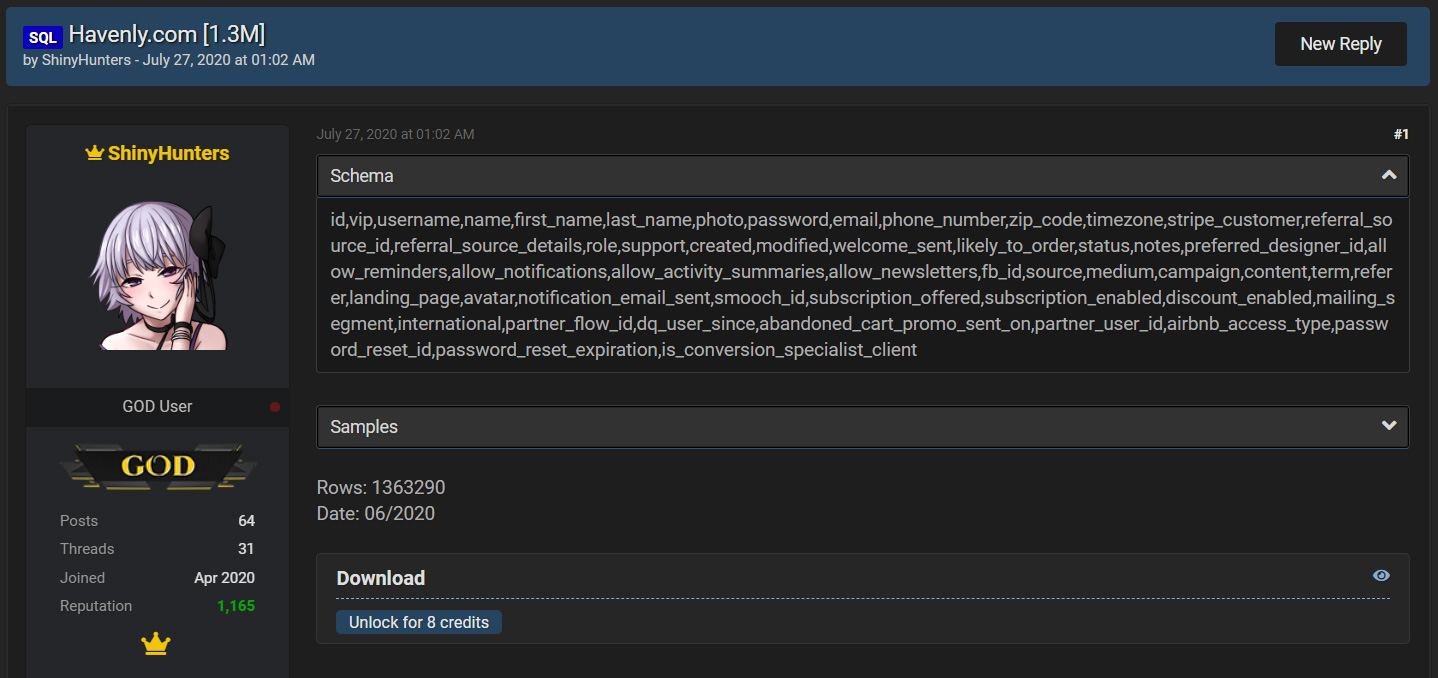 …